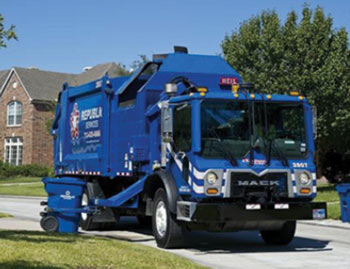 Republic Services and RecycleSmart are teaming up to help residents, apartments, and businesses recycle more and landfill less
Contact Republic Services' Customer Service for more information on your collection services by calling 925-685-4711 or contact a Recycling Coordinator by calling 925-671-5860. You can also email questions or concerns to Customer Service here or directly to your Recycling Coordinator here.
Contra Costa Community Waste Reduction Grant
Republic Services will award a community waste reduction project within the RecycleSmart service area with a $1,500 grant. Projects must be related to recycling, composting or other waste-reduction initiatives. These can be new projects or existing projects that need some help expanding. The winner will be selected based on public voting by Central Contra Costa residents, on ContraCostaRecycles.com from Nov 1 - 30, in conjunction with our Recycling Pledge.
Online voting is now open. Please go here to vote and take our November Recycling Pledge.