Food Recycling Project
An Innovative Program to Cut Waste and Generate Renewable Energy!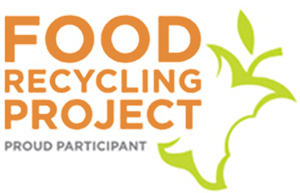 Republic Services, in partnership with RecycleSmart (Central Contra Costa Solid Waste Authority) and the East Bay Municipal Utility District (EBMUD), coordinates the "Food Recycling Project"; an innovative program that diverts commercial food waste from landfill disposal for conversion into renewable energy. This program is available to serve restaurants, grocery stores, schools, and other large commercial or institutional food waste generators in the CCCSWA (Central Contra Costa County) service area.
California State Law AB 1826 requires commercial accounts that generate certain amounts of organics (food scraps, food-soiled paper, and/or yard waste) to divert this material through a program such as this one.
See Food Waste Recycling Poster.
Containers & Posters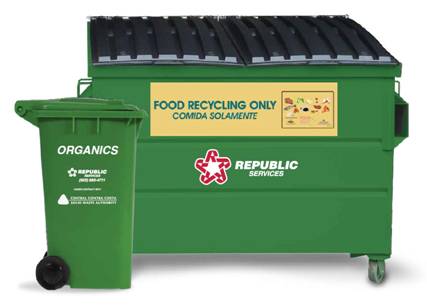 We provide special containers for collection of the clean food waste both inside the kitchen (23-gal slim jims, or smaller) as well as the external containers (64-gal cart, or 1- or 2-cubic yard dumpsters) that our trucks will service. Additionally, we also provide businesses with signs, posters and staff trainings, and we will establish a collection schedule.
If businesses choose to use plastic bags to line the slim jim container, they must purchase their own supply, and they must be clear. You do not need to use compostable bags because the food scraps are anaerobically digested, not composted traditionally.
There is no extra charge for food scrap collection! You may even potentially be able to see cost savings as you divert more and more food scraps into the food waste program and reduce your garbage volume and service.
What happens to the collected food?
The Food Recycling Project differs from traditional composting programs. Collected food discards are processed at our transfer station and then anaerobically digested at EBMUD's water treatment facility in Oakland. This process generates electricity, which is used to power the water treatment facility, and excess energy is sold to PG&E. In addition to renewable energy, compost-like material is also produced which is used as a soil amendment for non-food agricultural applications.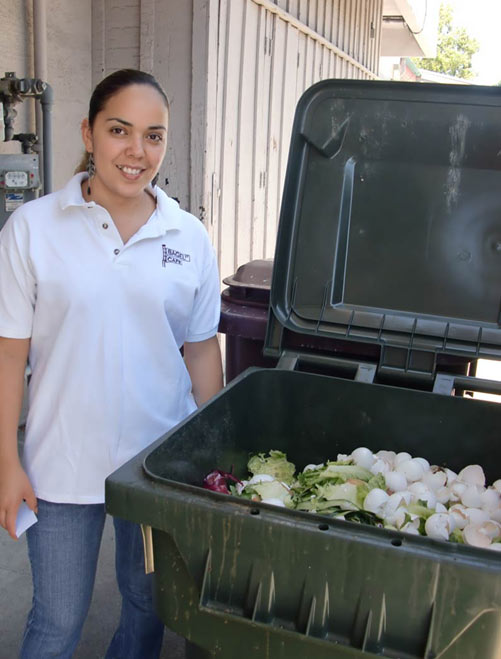 Why is this food recycling program important?
Food waste makes up almost 40% of the central county's waste stream, so recycling as much of this waste really makes a difference. Food waste in landfills will decompose and produce greenhouse gases that contribute to climate change. Recognizing those restaurants and groceries that recycle food waste and encouraging others to join, is important to the overall expansion of commercial food recycling. Community members can help by patronizing those restaurants or groceries that are actively using the Food Recycling Project to recycle their food waste.
What are other advantages of participating?
We recognize participating businesses on an ongoing basis which will help businesses capture potential marketing benefits. Public recognition of active participants also includes a presentation of a Certificate of Appreciate and inclusion in the CCCSWA's ongoing project promotion including articles and photographs in local newspapers. Businesses will be provided with a variety of promotional items to let customers know about their efforts in recycling food waste. These free promotional items include a Food Recycling Project Logo window decal, restaurant table tents and restaurant bill fold inserts.